We currently use Samsung phones , operating on the Softbank (formerly Vodafone) network.
They have an English menu and come with our simplified operating instructions, covering the basic phone features on one sheet of paper.
They can be used all over Japan to make and receive both domestic and international calls, and can also be used to send/ receive e-mail (the e-mail address is linked to the phone number). For more details
click here
Please note that you cannot access the internet with the phones we use.
You can choose between folding (flip / clamshell) and straight (candybar) type - see below for pictures and descriptions.
Apart from these phones, we have phones for customers with special requirements (e.g. cameraless phones for visitors going to security-concious environments)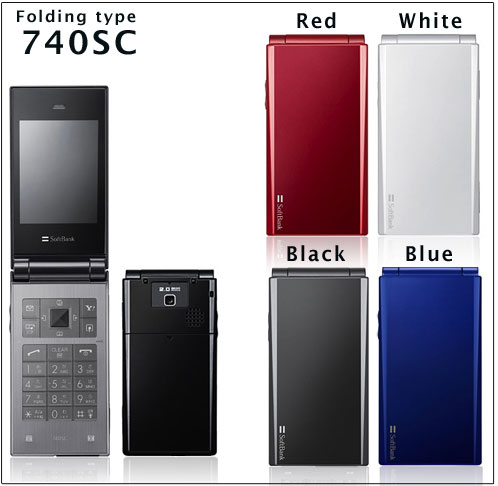 Folding type 740SC
107g (3.8 oz)
10 x 5 x 1.5 cm (3.9 x 2 x 0.6 inches)
2 megapixel camera
Due to the Japanese government ban on foreign visitors due to Coronoviurs, we are closed for the time being
Straight type 731SC
94g (3.4 oz)
10.8 x 4.5 x 1.4 cm (4.2 x 1.8 x 0.6 inches)
1.3 megapixel camera
Due to the Japanese government ban on foreign visitors due to Coronoviurs, we are closed for the time being